TRUMAN BARS BACK IN STOCK - GET YOURS TODAY!
Delicious Milk Chocolate!
Made in the USA
Truman Bars are kid taste tested, custom designed and manufactured with only the highest food safety and quality standards available.
Nassau Candy/Chocolate Inn in Hicksville, NY produces our exclusive milk chocolate bars. They are a SQF Level 3 Certified vendor that follows rigorous food safety and QC standards.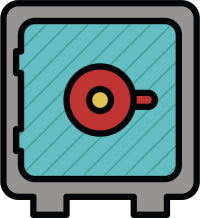 Epic Prize Vault
Truman Bar is all about the prizes!! and the Epic Prize Vault contains the prizes you can win. Truman is always hunting for new prizes so the Vault will regularly be changing.
Make sure you follow to @thetrumanfactory on Instagram to see when new prizes are added.
How Do I Win?
Each Truman Bar contains a unique code on the inside of the wrapper that could lead to a prize! Buy a Truman Bar at an epic stores then:
OPEN WRAPPER.
FIND CODE.
GO ONLINE.
SEE IF YOU WIN!
Where Can I Get a Truman Bar?
Truman bars are sold at epic stores around Dallas. Check out our Bar Locations page for more information.